Keynote Speakers
Prof. Jumin Zhao
Taiyuan University of Technology, China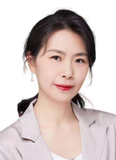 Experience:
Jumin Zhao is the professor of the College of Information and Computer at Taiyuan University of Technology and the director of the Key Laboratory of Big Data Fusion Analysis and Application of Shanxi Province. Her research is mainly about intelligent perception and internet of things technology. She is the deputy secretary-general of ACM Taiyuan Chapter and a premium member of CCF Internet of Things Committee. She has presided over and participated in 49 projects. She has published 170 papers in high-level academic conferences and journals. She led the team to establish Shanxi Intelligent Perception Engineering Research Center, Shanxi Spatial Information Network Engineering Technology Research Center, and Shanxi Spatial Information Network Graduate Education Innovation Center.
Prof. Shaolin Hu
Guangdong University of Petrochemical Technology, China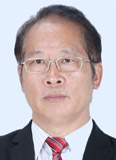 Experience:
Prof. Shaolin Hu, director of process monitoring and system safety research institute, director of Academic Committee of Guangdong smart city infrastructure health monitoring and evaluation Engineering Technology Center, editorial board of academic journals such as control science and engineering, International Journal of data science and analysis, Journal of system simulation, Journal of military equipment engineering, Journal of aircraft measurement and control, He is a visiting scholar of the Royal Swedish University of technology and a visiting professor of Liverpool University in the United Kingdom, and the winner of the title of excellent returned students in Shaanxi Province. Main research interests: process monitoring, system security, big data, artificial intelligence, navigation and control.
Scientific research achievements: Science Press and national defense industry press have published 5 works, 23 provincial and ministerial scientific and technological progress awards, 4 provincial and ministerial teaching achievement first / second prizes, more than 10 excellent papers at all levels, more than 200 papers (more than 70 papers included in web of Science), 4 national GJB standards and 4 authorized patents.