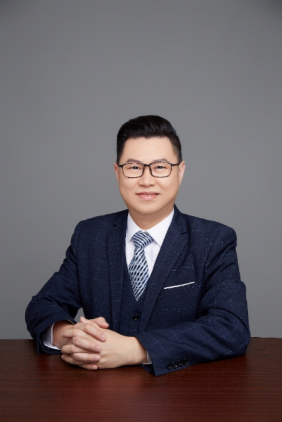 Prof. Lei Shu
Nanjing Agricultural University, China
Bio: Lei Shu is a Professor in Nanjing Agricultural University, China and a "Lincoln Professor" of University of Lincoln, UK. He is also the director of NAU-Lincoln Joint Research Center of Intelligent Engineering. He has published over 500 papers in related conferences, journals, and books in the area of Internet of Things. He has been serving as Editor-in-Chief of Journal of Sensor and Actuator Networks, Specialty Chief Editor of Frontiers in Plant Science - Sustainable and Intelligent Phytoprotection Section, and (or was) associate editors for IEEE Transactions on Industrial Informatics, IEEE Transactions on Industrial Cyber-Physical Systems, IEEE Transactions on Consumer Electronics, IEEE Communications Magazine, IEEE Network Magazine, IEEE Systems Journal, IEEE Access, IEEE/CAA Journal of Automatica Sinica, IEEE Consumer Electronics Magazine, etc. He has served as more than 60 various Co-Chair for international conferences/workshops, e.g., IWCMC, ICC, ISCC, ICNC, Chinacom, IECON, INDIN, ISIE, ICIT, General Co-Chair for Chinacom, Qshine, Collaboratecom, Steering and TPC Chair for InisCom; TPC members of more than 160 conferences, e.g., ICDCS, DCOSS, MASS, ICC, Globecom, ICCCN, WCNC, ISCC, IECON, INDIN, ISIE, ICIT.
Title: Solar Insecticidal Lamp Internet of Things for Smart Agriculture: Vision and Issues
Abstract: As a typical application of physical lure control device, Solar Insecticidal Lamps (SILs) attract pests with the lure lamp and kill them by the high-voltage metal mesh, which has the advantages of low cost, no pollution and self-sufficient energy. Combined with IoTs technology, SILs can be used to collect information on counting the number of killed pests, meteorology, soil moisture and equipment status. This talk will introduce the current on-going researches of SILs and the related future challenging issues towards smart agriculture.